completed
"Silence Becomes You"
IMS 3 LLP (Great Britain)
Baltic Film Group (Lithuania)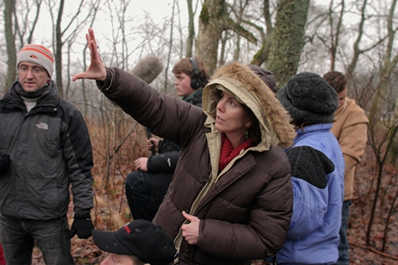 Director of "Silence becomes you" Stephanie Sinclaire
Mystical thriller, 2005.
Director, scriptwriter and producer - Stephanie Sinclaire
Director of Photography - Arturo Smith
Producer - Karl Richards
Co-Producer - Robertas Urbonas
Starring: Alicia Silverstone, Sienna Guillory, Joe Anderson, Vaida Butytė, Remigijus Bilinskas
The film tells a story of two sisters living in their childhood home - a strange, distant place detached from reality.
They meet a guy in a bar and bring him home on a dare.
Desire, love, jealousy and fear pierce the atmosphere of the house. The love triangle is always disturbed by a mystical shadow of the father.