BEHIND THE SCENES
From the "Merry widow" set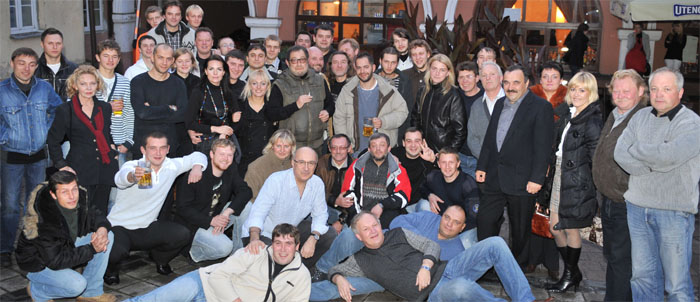 Film production crew. Photo made by "Respublika"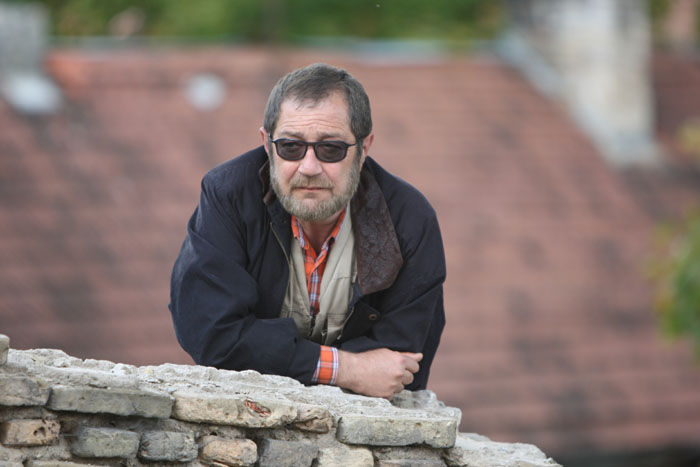 For Director Leonid Gorovec and ...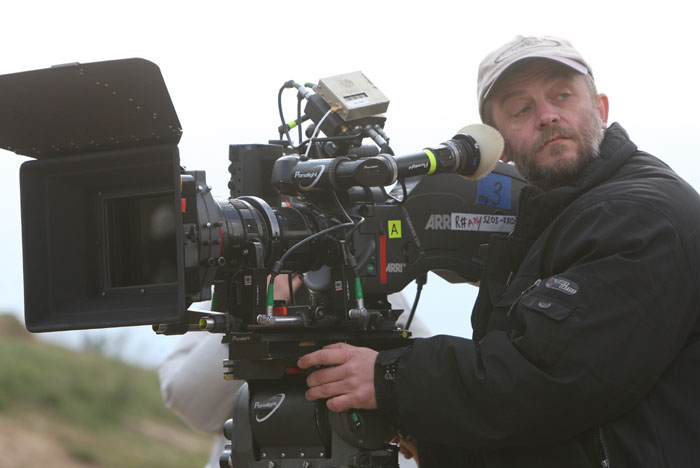 DOP Vladimir Bass to shoot the "Merry widow" were a treat.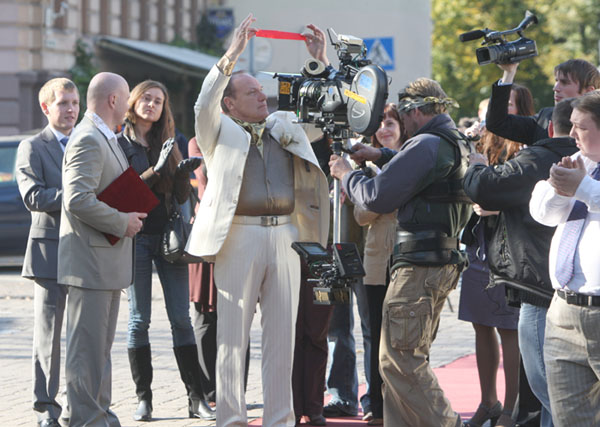 SteadyCam operator Aleksandr Sachno shooting Atkin's
(act. Liubomiras Laucevicius) last shot in the film.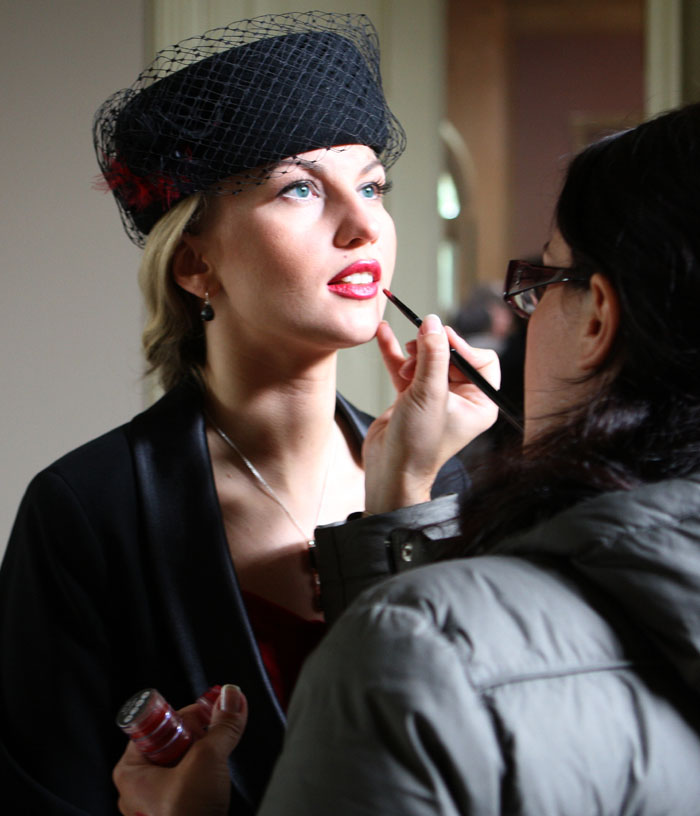 Make up artist Vaida Venckute - always near by heroine of the
film Anna Kastandi (act. Natalija Shmarenkova - Kamaliya).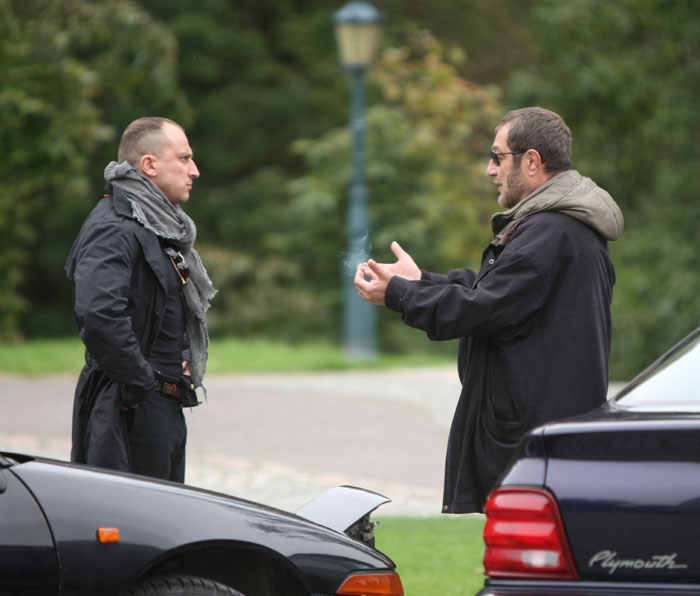 The first actor's D. Nagijev meeting with dir. L. Gorovec on the
set in Belmontas, in Vilnius.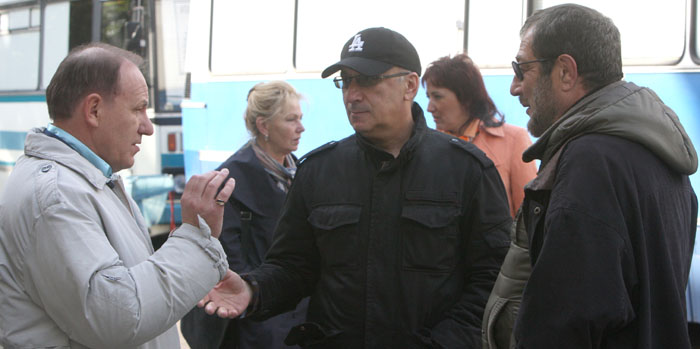 On the set frequenter was Executive producer of the film
Vladimir Horunzhi (in the middle).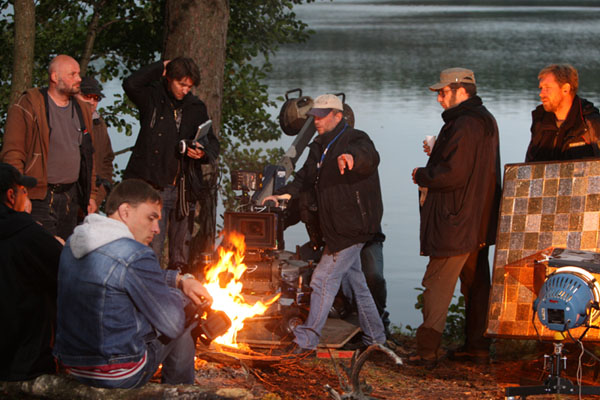 On the night shooting ...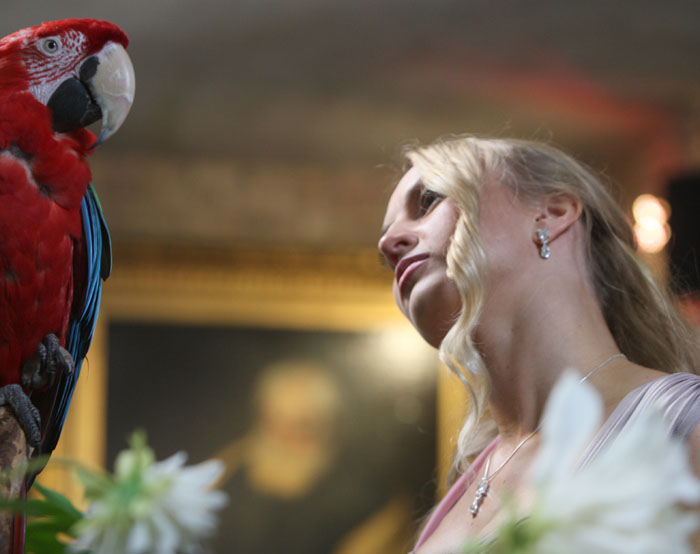 Pet of Baltic Film Group - ARA also starring in the film.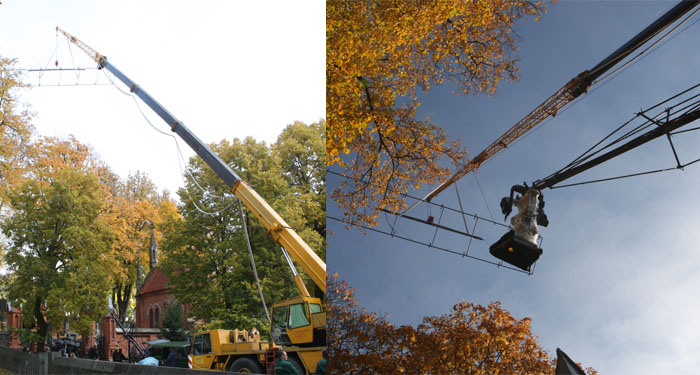 Movie magic: with this special equipment even on sunny day
we can make a rain...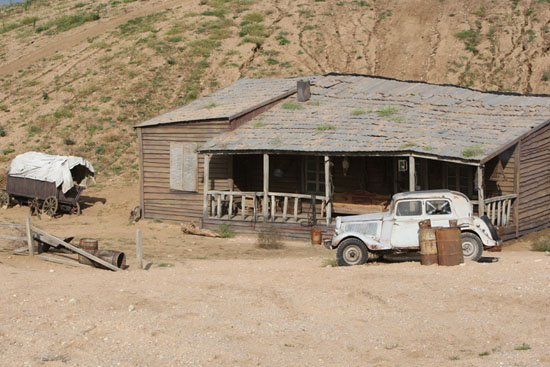 American ranch, builded in sand quarry.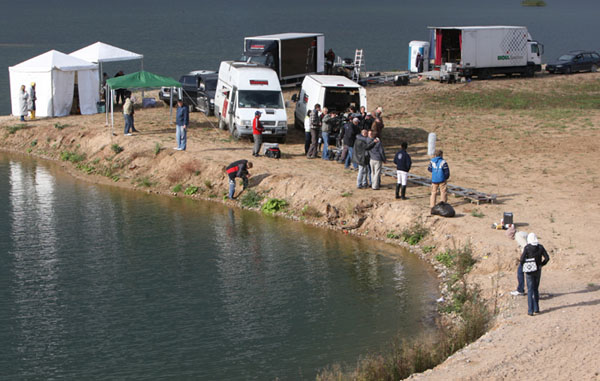 It is just a little part of technics which were used on shootings
"Merry widow".