VYKDOMI PROJEKTAI
The fights of Westerplatte reborn in the movie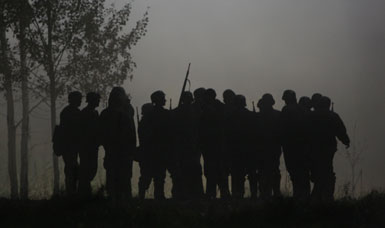 This is the war drama based on the real facts...
"Secret of Westerplatte" is a story about the dramatic epizode of the WW II, when german soldiers on 1st of september 1939 made unexpected attack on Polish coast - Westerplatte. 180 polish soldiers 7 days tryed to fight back agains thousands of german wariors which attack Westerplatte from sea, sky and the land. In the film we will find patriotizm if the polish soldiers and moral fight of two main characters in the film - Henryk Sucharski and captain Franciszek Dąbrowski: fight till dead or to surrender...

Director and screenplay writer: Paweł Chochlew (Poland)
DOP: Algimantas Mikutėnas (Lithuania)
Waldemar Szmidt (Poland)
Production Designer: Allan Starski - Oscar winner (Poland)
Costume designer: Andrzej Szenajch (Poland)
Original music: Jan Kaczmarek - Oscar winner (Poland)
Produsers: Jacek Lipski, Andrzej Halinski,
Robert Żołędziewski, Robertas Urbonas

Main actors: Boguslaw Linda (major Sucharski), Robert Żołędziewski (captain Dąbrowski), Przemysław Cypriański, Jan Englert, Piotr Adamczyk etc.

In the film also starring lithuanians actors: Liubomiras Laucevičius, Andrius Bružas and more profesional actor from Lihuania. In the difficult scenes which need a lot patience also starring a lot of extras.

Film Director and screenplay writer Pawel Chochlew.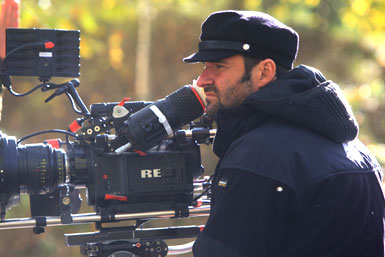 DOP Waldemar Szmidt.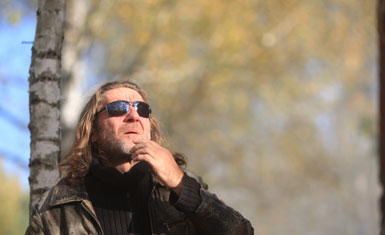 DOP Algimantas Mikutėnas.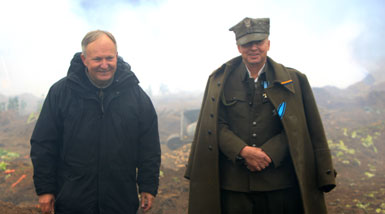 Coproduser of the film Robertas Urbonas (on the left) and the main actor Boguslaw Linda (on the right).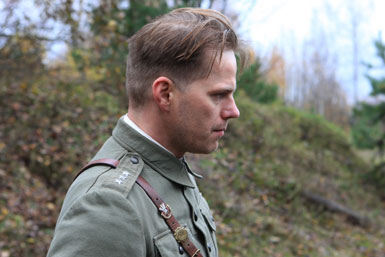 Produser and the actor Robert
Żołędziewski.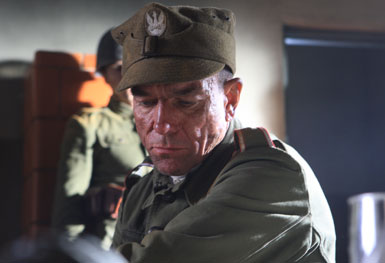 Actor Miroslaw Zbrojewicz.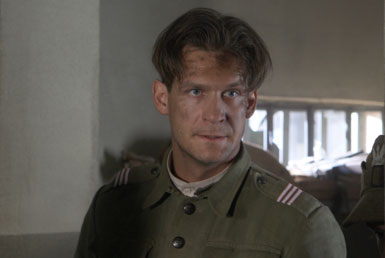 Actor Marcin Janos Krawczyk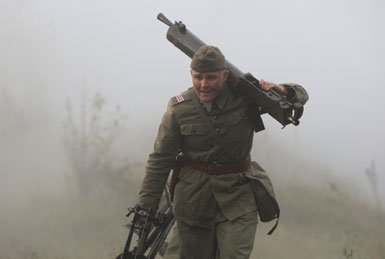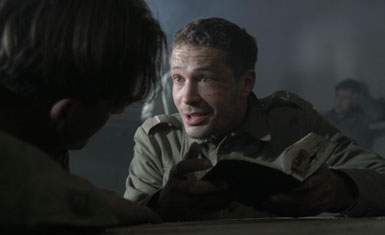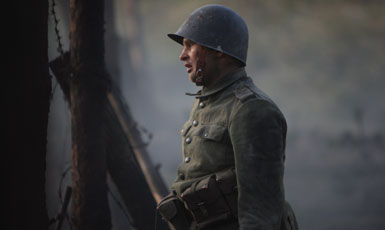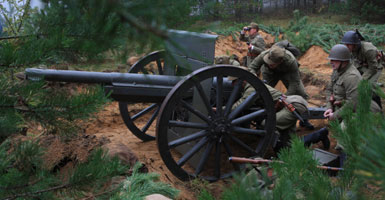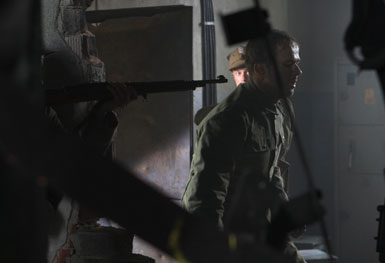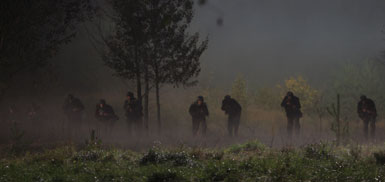 asd